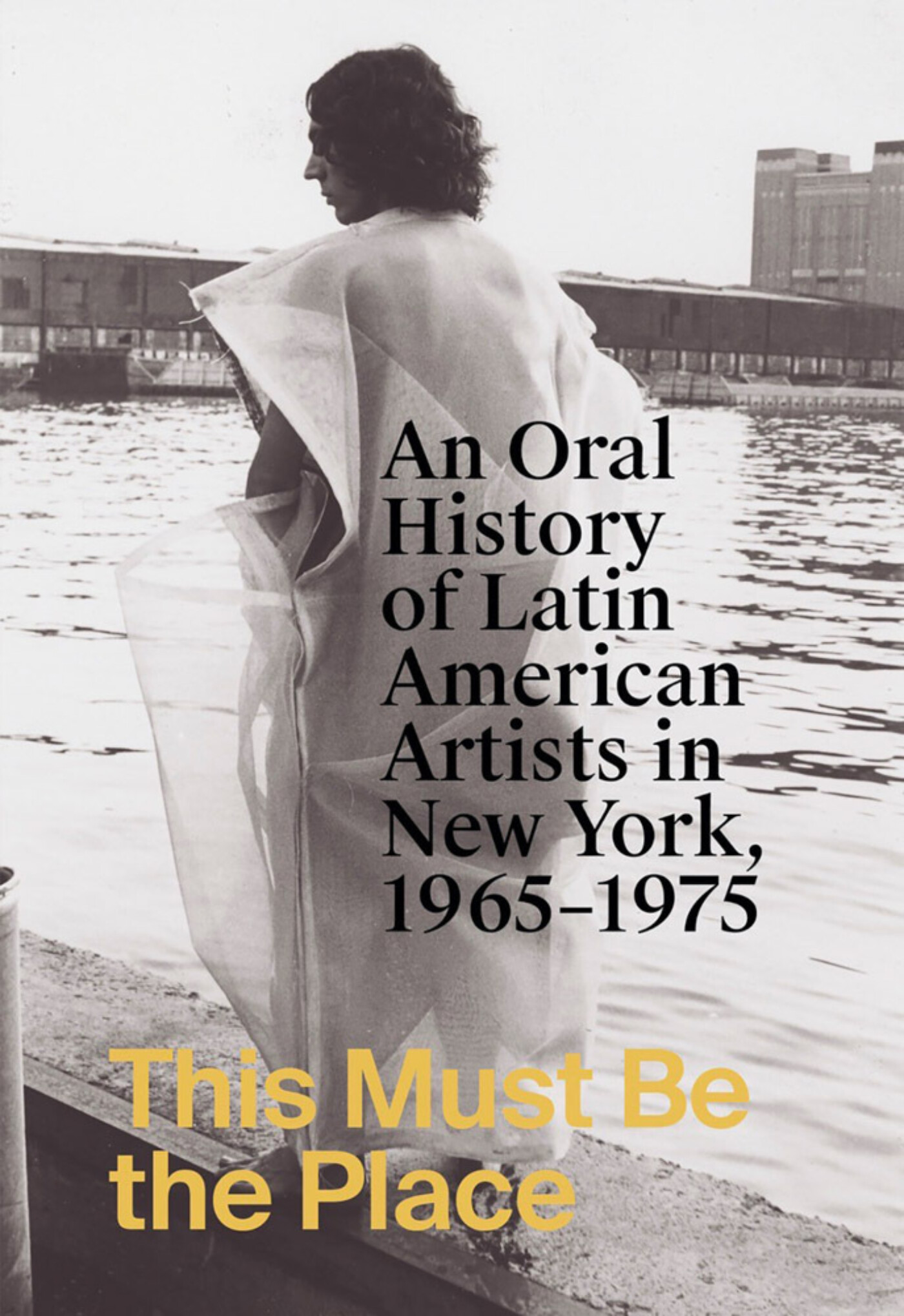 Contributors
Harper Montgomery
Yasmin Ramirez
Abigail Lapin Dardashti
Info
2022
Softcover
432 pages
ISBN 9781879128507
6 3/4 × 9 in.

One of the Best Art Books of 2022, according to The New York Times.
ISLAA is the co-publisher, with Americas Society, of This Must Be the Place: An Oral History of Latin American Artists in New York, 1965–1975, by Aimé Iglesias Lukin, with essays by Harper Montgomery, Yasmin Ramirez, and Abigail Lapin Dardashti.

This Must Be the Place is the first publication to present the stories of Latin American artists who migrated to New York City in the mid-sixties and shaped the cultural production of that era. These artists anchored collaborative networks of artistic and political activity, embracing issues of individual and diasporic identity, experimenting across an array of artistic media, and reckoning with the failure of postwar American utopianism as they contended with formidable structural barriers.
Published in the context of a two-part exhibition of the same name, This Must Be the Place is a fully illustrated volume compiling testimonies of these artists from interviews and primary sources, rare archival material, photographs, images of artworks, sketches, and press clippings into a critical reevaluation of contemporary American art in its formation. This Must Be the Place offers readers a dynamic, candid, and historically rich perspective on the invaluable contributions of Latin American artists in shaping New York into the global art center it is today.