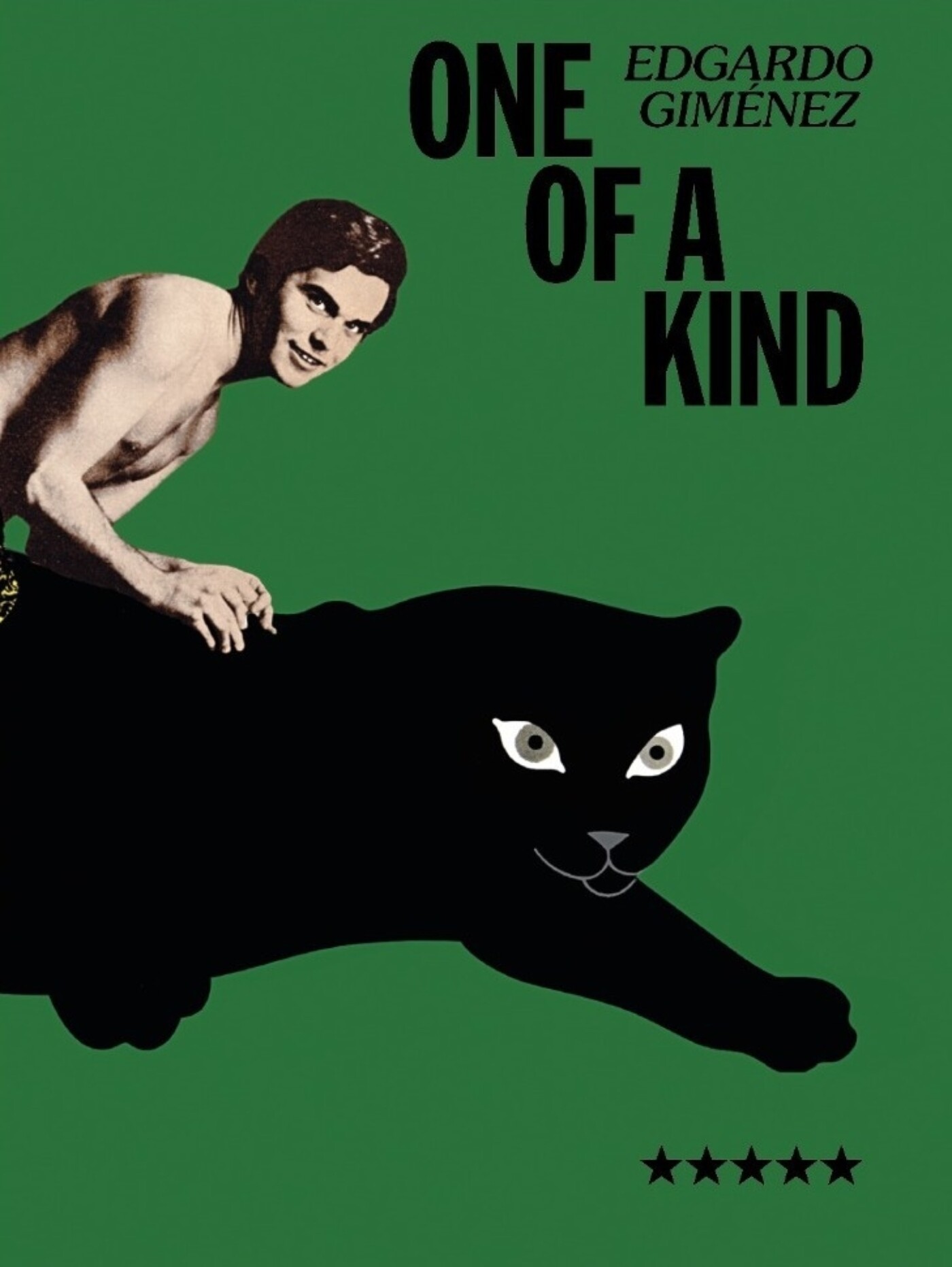 Contributors
María José Herrera
Juan Ruades
Christian Larsen
Editors
Edgardo Giménez
Juan Ruades
Info
2023
Hardcover
408 pages
ISBN (Spanish) 9786319012712
ISBN (English) 9786319012729
7 1/16 × 9 7/16 in.

Edgardo Giménez: One of a Kind charts the ascendant trajectory of self-taught visual artist Edgardo Giménez. Spanning six decades of continuous work and an even more impressive array of media—such as painting, sculpture, performance, architecture, and design of every kind including graphic, industrial, interior, and for film sets and theatrical stages—Giménez's career has forged a path of protean and joyous experimentation. Edited by Giménez and Juan Ruades and designed by Bruno Fernández, the publication constitutes a collaboration between ISLAA, Fundación IDA (Investigación en Diseño Argentino), and Malba (Museo de Arte Latinoamericano de Buenos Aires) and is released on the occasion of Giménez's retrospective exhibition, which is on view in Buenos Aires from August through November 2023.