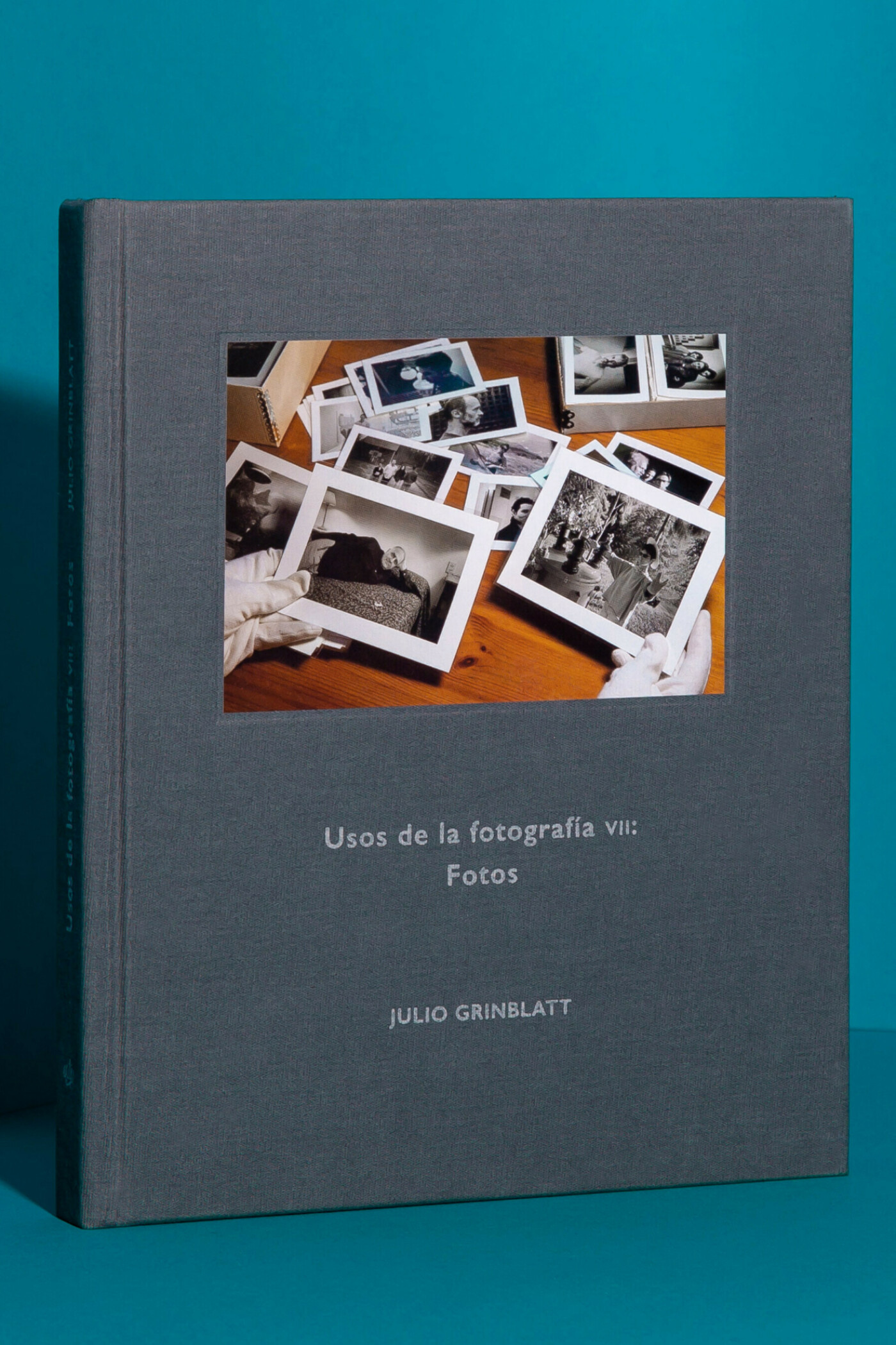 Info
2020
Hardcover
218 pages
7 7/8 × 9 1/2 in.
ISBN 9789874661357
ISLAA is a proud supporter of Usos de la fotografía VII: Fotos, published by Arta Ediciones.
Uses de la fotografía VII: Fotos proposes an intimate approach to a situation crafted by artist Julio Grinblatt in Buenos Aires in 2016. The performance's scenography consisted of a large table and two long benches, which were placed in an uninhabited apartment. On the table, visitors found a heap of more than nine hundred never-before-seen portraits of artists from Buenos Aires's art scene taken from the mid-1980s to the mid-2010s, several pairs of white gloves, and magnifying glasses. The 5×7-inch photos were original gelatin silver prints by Grinblatt, who staged a situation in which visitors, in conversation with the artist, recreated a time when gathering around a box of photographs and passing them from hand to hand was a source of re-creation and recontextualization of past stories. In this monthlong gathering, a specific history related to the artistic milieu represented in the photographs was revisited as well.
The volume includes a selection of eighty-three photographs from Grinblatt's archive along with essays by art historian Verónica Tell and artist Mónica Girón. The book is published in Spanish and English in a limited edition of five hundred signed and numbered copies, twenty-five of which include an original print.